Disolve the insoluble Minerals in soil.

Makes the soil Porous.

Increase the water holding capacity of the soil.

More growth of the white roots of the crop.

Helps in supplying the micronutrients to the crop.

Growth of beneficial Micro flora in the soil which helps in increasing the productivity of the soil.

Increase the organic carbon in the soil.

Helps in the fixation of nitrogen in the soil.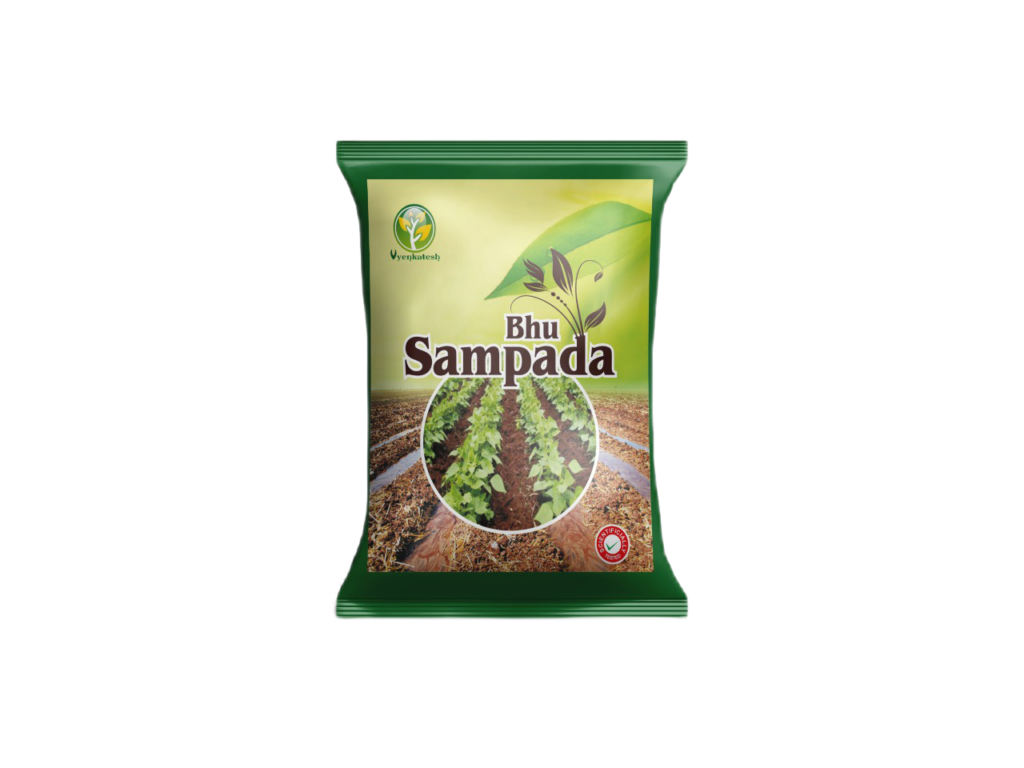 Bhusampada is 100% organic product.

Savings in 20 to 30% chemical fertilizers.

Bhusampada is completely safe for human, animal, birds & environment.
Mixing with any chemical, organic or biological fertilizer.

Through drip irrigation or drenching.

Mixing with 40 to 50 dry soil.
1

st

dose at the time of sowing seeds or transplanting apply 250 gm per acre.

2

nd

dose in the stage of flowering or fruit development apply 250 gm per acre
Precaution : After applying Bhusampada in soil needs to irrigate land.